Founder & President Of  'Primos Hunting Calls'
The 'Gouthro's Moose Madness Series On Moose Hunting & Calling'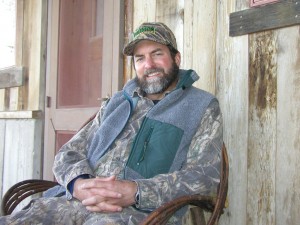 Having produced videos, DVDs and TV shows since 1986, I have first-hand experience with some of the trials associated with putting together video footage of hunting big game species.  With that said, I must say that I'm very impressed with the thoroughness of Alex Gouthro's production on moose hunting & calling.
In the Gouthro's Moose MadnessTM Series, produced through Northwest Video Productions, there is approximately six hours of footage.  It leaves nothing uncovered.  So for someone wanting to go about understanding moose, and all that is associated with hunting and calling moose, it is all there in the four DVDs making up this Series.
I first came to know Alex some years ago when he came by the Shooting, Hunting and Outdoor Trade Show and visited with me about his plans to produce these DVDs.  I know first hand how much time and effort he put into producing this video series.  I also know how proud he is of it and justly so.  As a testament to how well it was put together, please know that I learned more than I ever thought I would by viewing the Gouthro's Moose Madness™  Series.
To Alex — Take care and good luck with all your productions!
Will Primos
Note:  Will Primos was the founder and president of 'Primos Hunting Calls', one of the largest manufacturers of game calls in North America, including moose calls.  Will is still active with Primos Hunting Calls, and is also a well-known celebrity professional  hunter.  Thousands are familiar with his smiling face in the many hunting videos produced by his company.  www.primoshuntingcalls.com